The perfect gift!
Purchase a photography gift voucher, available for all aspects of photography.
You may wish to help pay towards someone's weddings or buy a special gift such a family portrait, family photoshoot.
• *SPECIAL OFFER • BUY HERE £50.00
It's the most wonderful time of the year! 🎅🎄🎅
Christmas Portrait Photography Offer.
We have a few sessions still available at our Bromsgrove Studio on… Friday 13th, Saturday 14th & Sunday 15th December 2019.
🎁 Guaranteed photographs in time for Christmas gifts 🎁
Call Julie on 07980051892 or Email julie@juliekingphotography.co.uk
Only one to be used per family per photoshoot. *T&C Apply
Expires Tuesday 17th December 2019

Vouchers available from £75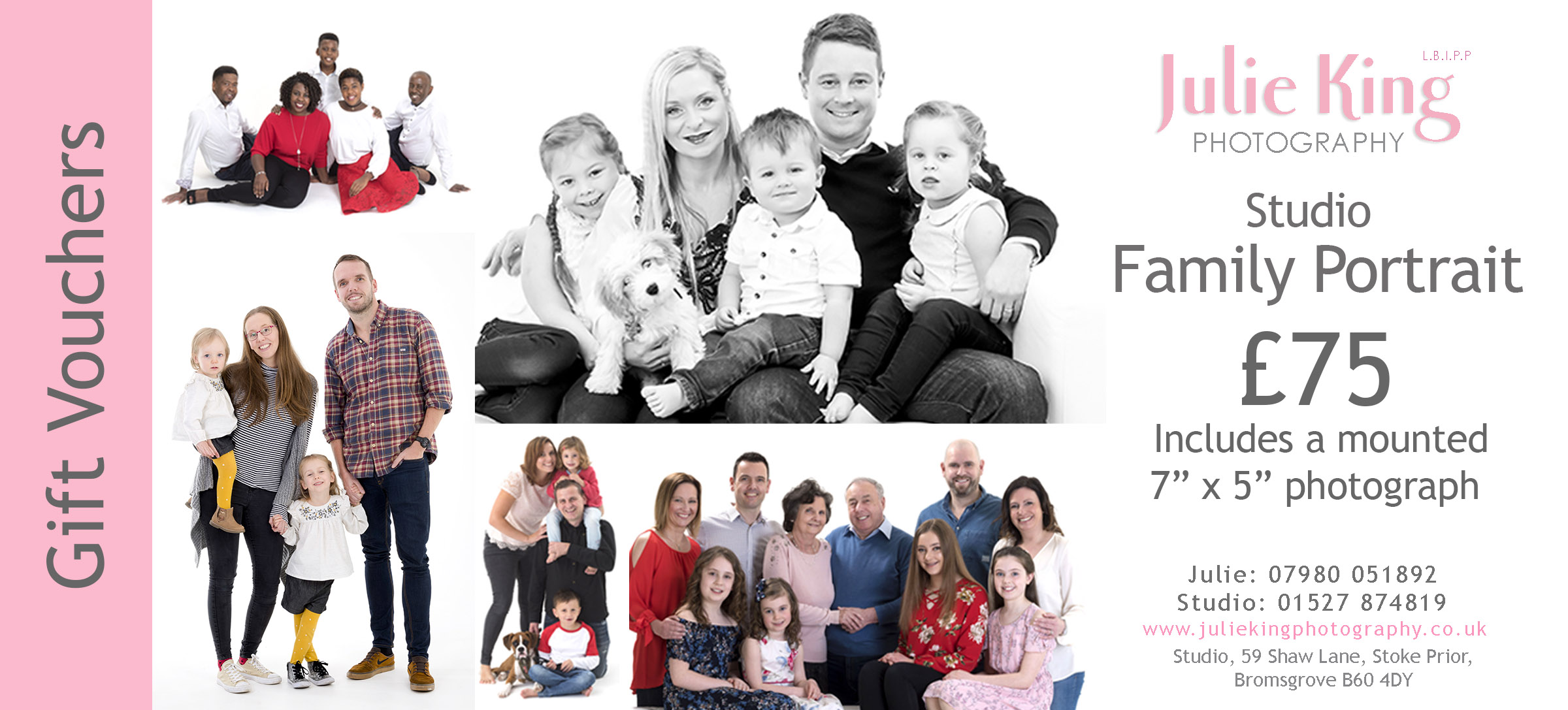 Vouchers available from £125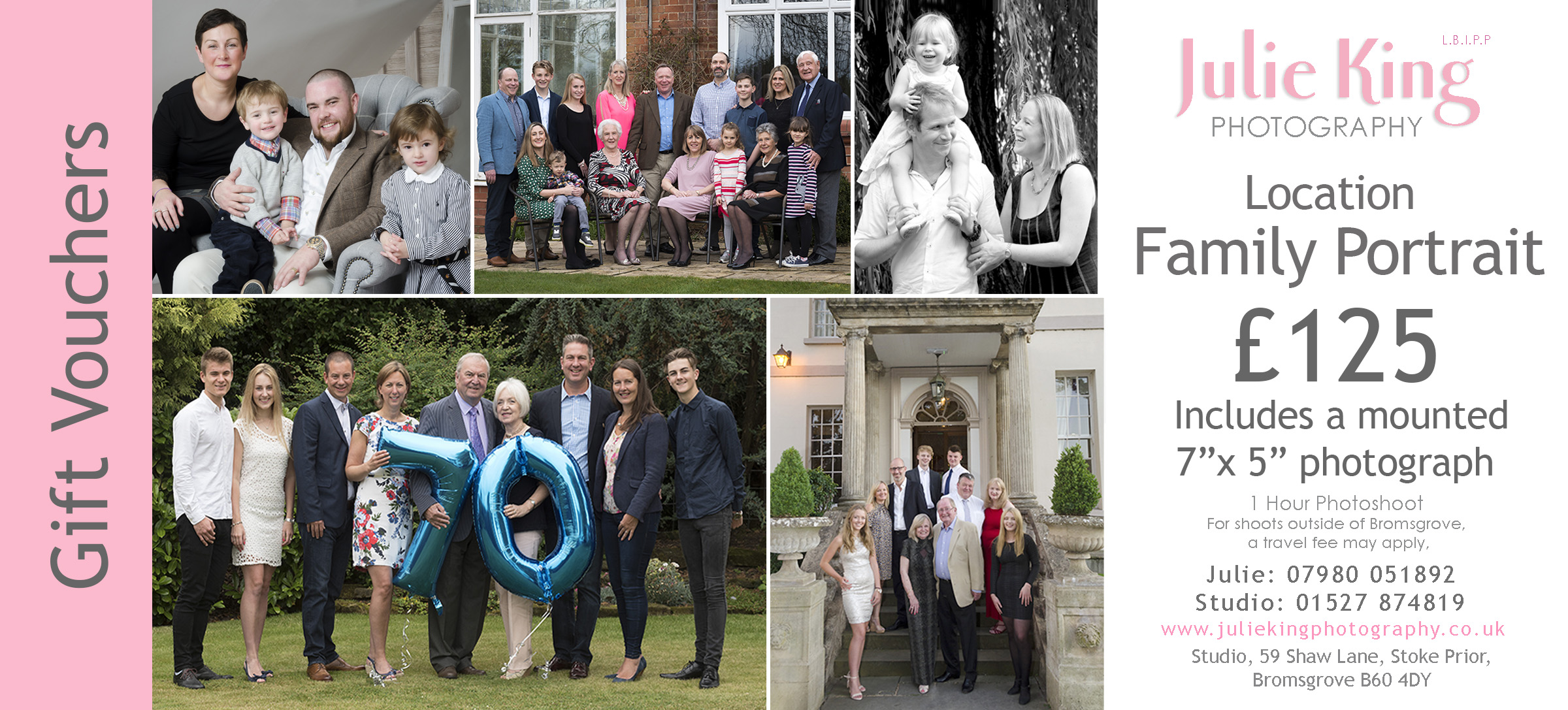 Personalised Gift Vouchers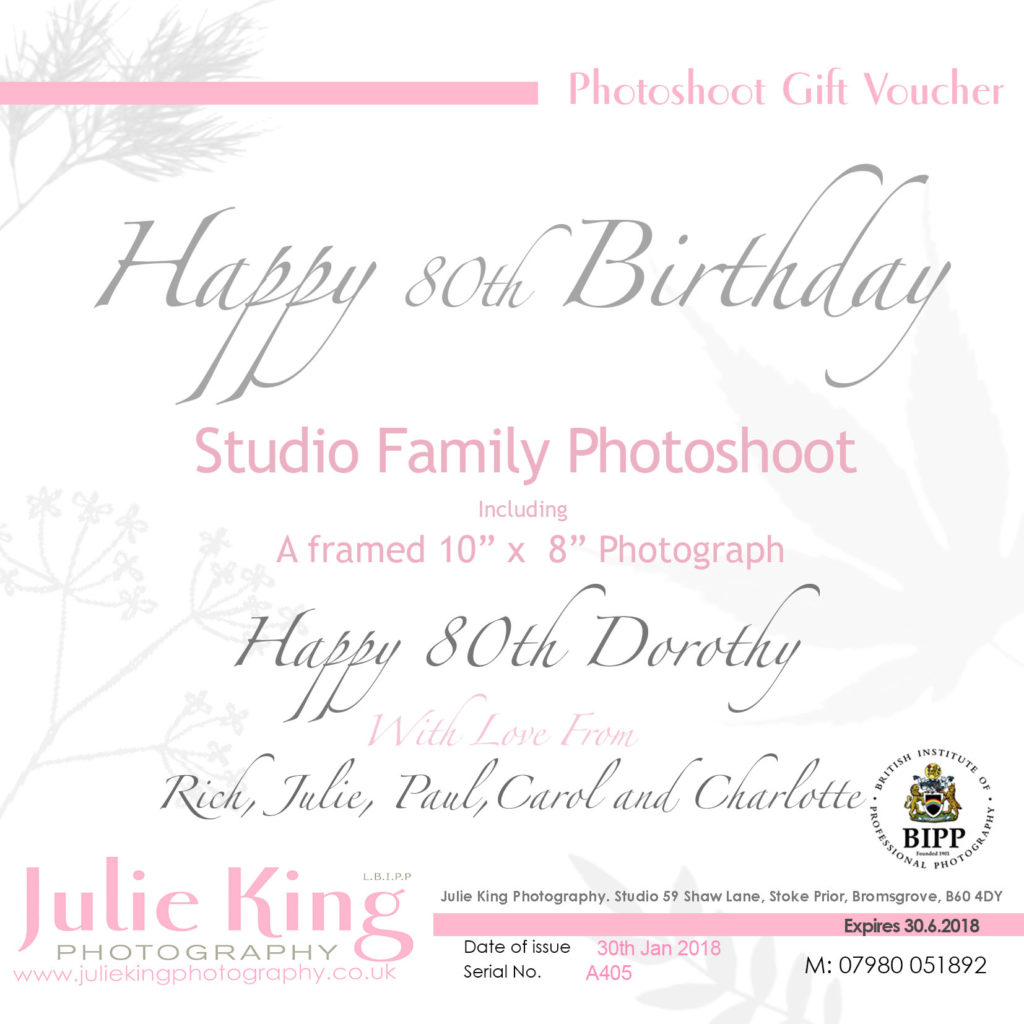 One-2-One-photography-training
Great gift if you know someone who has a camera that they only know how to use on auto 😀 valid for 6 months.


Your voucher is tailor-made so that it's personal. Included on the Gift Voucher is whom it's from, whom it's for, and a special message if you prefer, I can even remove the value from the gift voucher. All vouchers are valid for 6 months.
The gift voucher can cover the complete range of photography including products and services from Julie King Photography, so can be used towards purchasing photographs, Wall Art, canvas wraps, frames.