The perfect gift!

Purchase a photography gift voucher, available for all aspects of photography.
You may wish to help pay towards someone's weddings or buy a special gift such a family portrait, family photoshoot.

Special Mother's Day Gift Voucher

Mother's Day Gift  Voucher £50
Studio or Studio Garden photoshoot includes a 10″x 8″ mounted photograph





Vouchers available from £75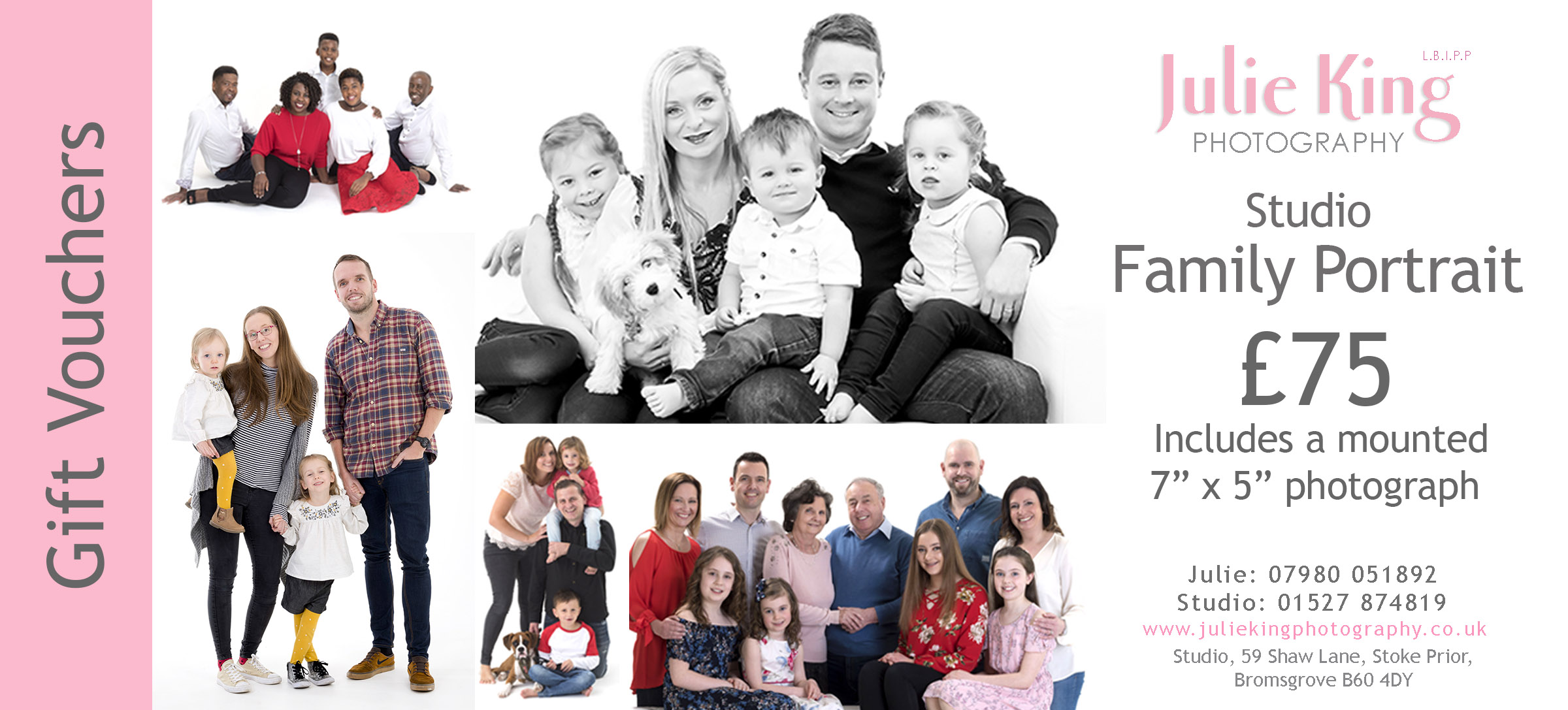 Vouchers available from £125
Pay £125 Voucher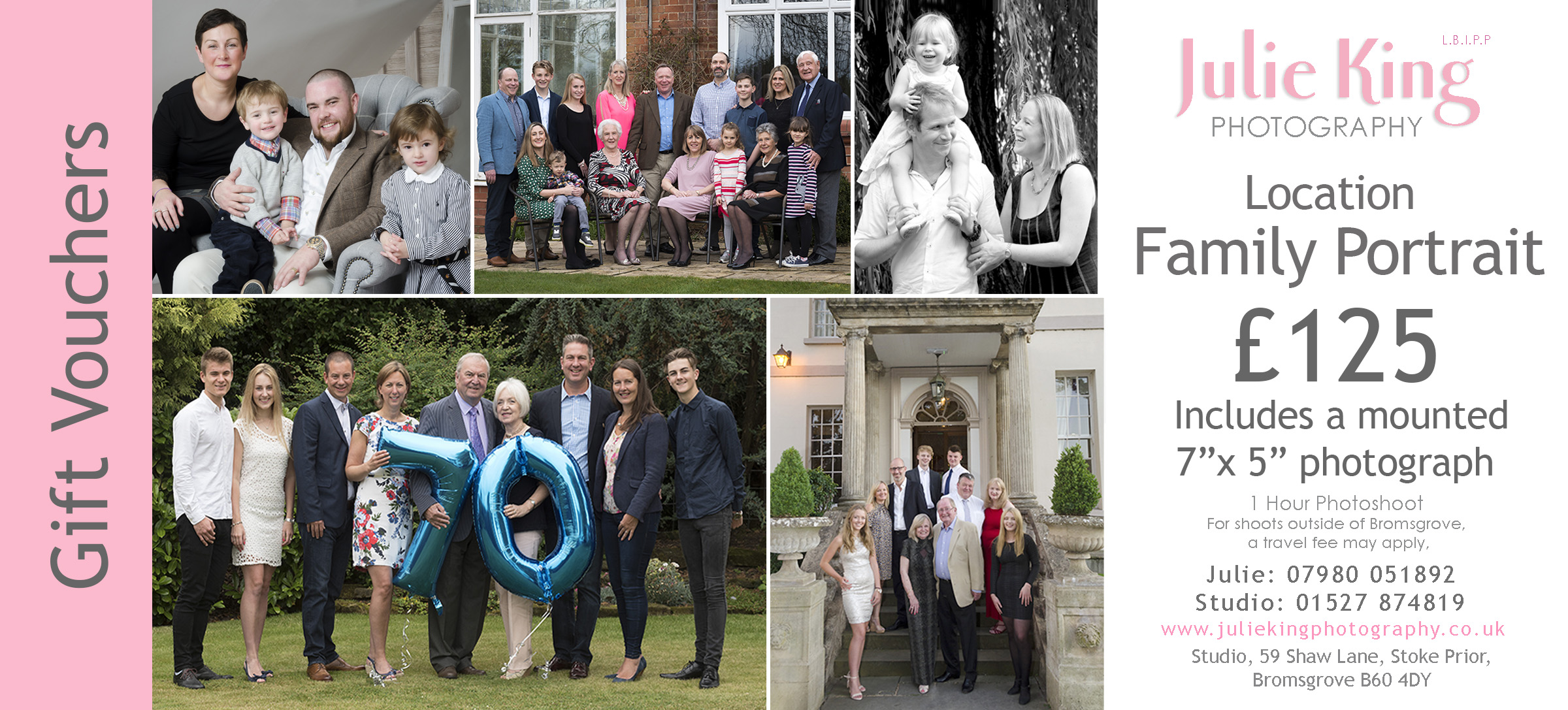 Personalised Gift Vouchers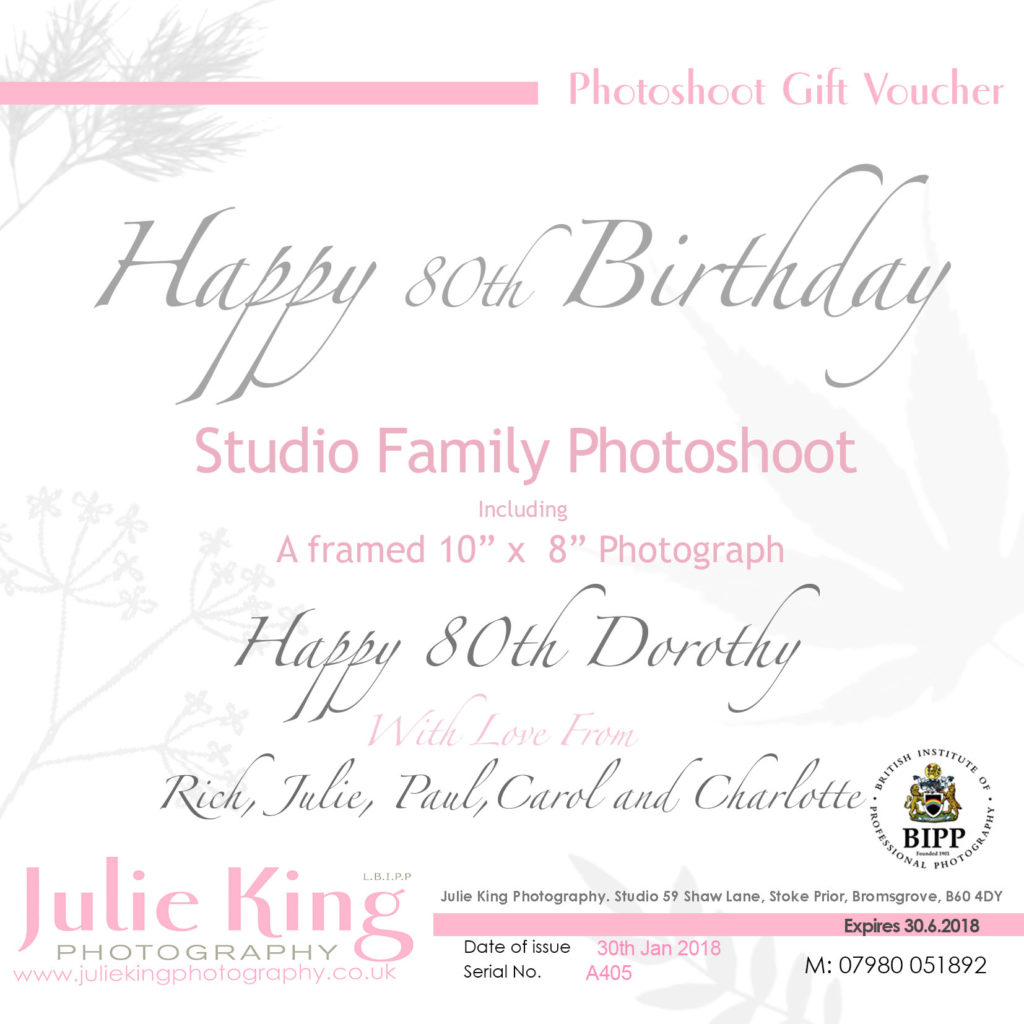 One-2-One-photography-training
Great gift if you know someone who has a camera that they only know how to use on auto 😀 valid for 6 months.


Your voucher is tailor-made so that it's personal. Included on the Gift Voucher is whom it's from, whom it's for, and a special message if you prefer, I can even remove the value from the gift voucher. All vouchers are valid for 6 months.
The gift voucher can cover the complete range of photography including products and services from Julie King Photography, so can be used towards purchasing photographs, Wall Art, canvas wraps, frames.