Special Offer • Graduation & Family mini photoshoot only £55
Graduation & Family shoot £55
Studio photoshoot includes ONE mounted  7″x 5″ photograph  • Graduation portrait 
Firstly we would like to congratulate you on achieving your degree, definitely a memory to be recorded!
No doubt your graduation ceremony has been canceled due to the pandemic and you'll be missing out on your professional graduation portraits.
Well, we can help… If you'd like to bring your family to our studio and have a choice of poses both individually and as a family.
We aim for your graduation session to be fun, relaxed, and totally stress-free, no production line photography here! Parents, siblings, and grandparents are welcome too, subject to the current Covid-19 government guidelines.  Please note: You will need to provide your own ceremonial clothing.
If you would like to book your private studio Graduation Photoshoot please call 07980 051892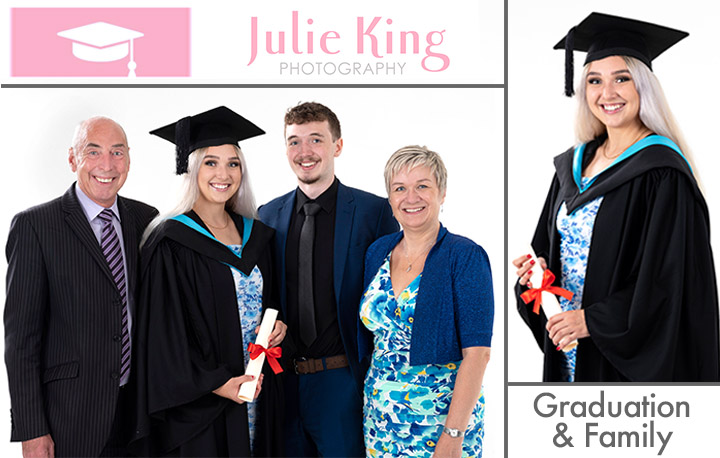 Gift Vouchers  •  The perfect gift!

Purchase a photography gift voucher, available for all aspects of photography.
You may wish to help pay towards someone's weddings or buy a special gift such a family portrait, family photoshoot.
Vouchers available from £75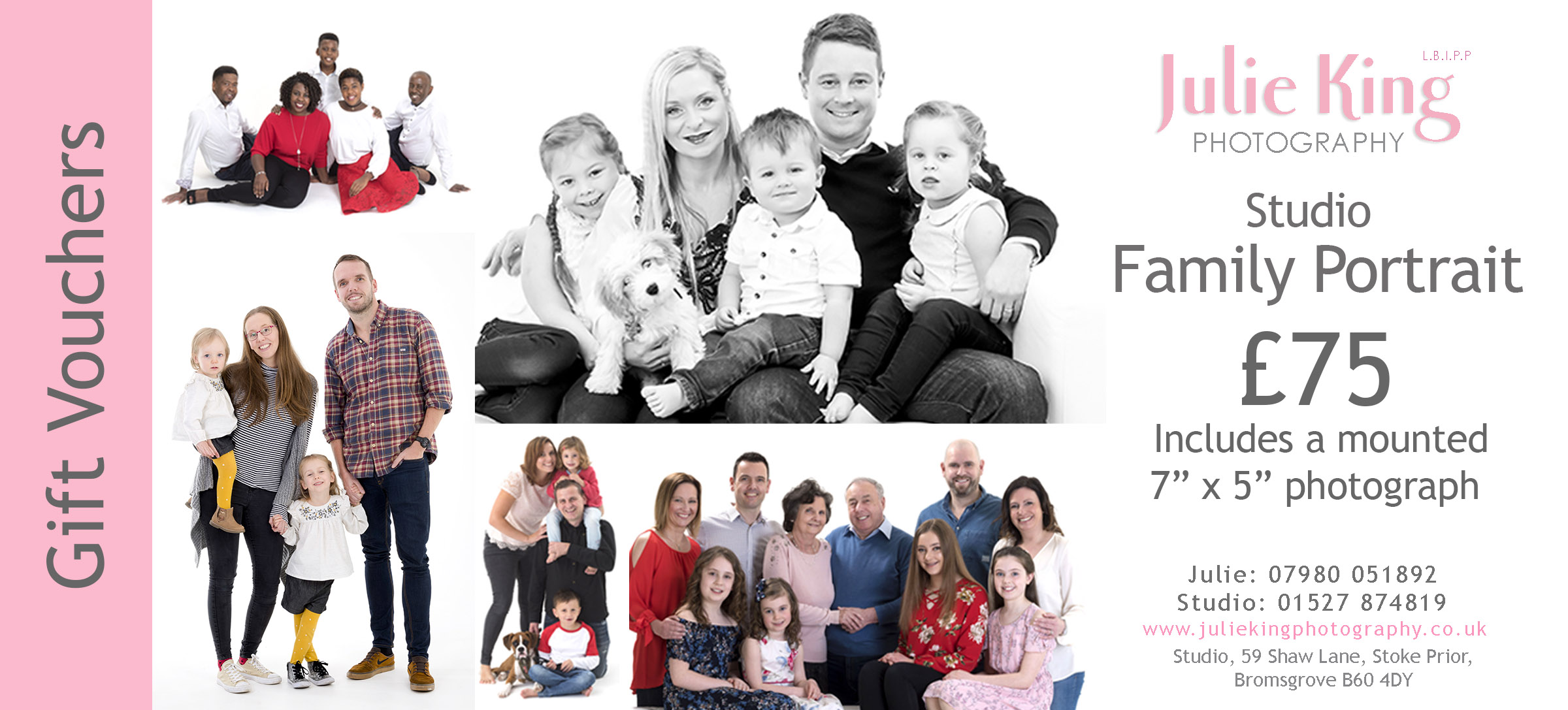 Vouchers available from £125
Pay £125 Voucher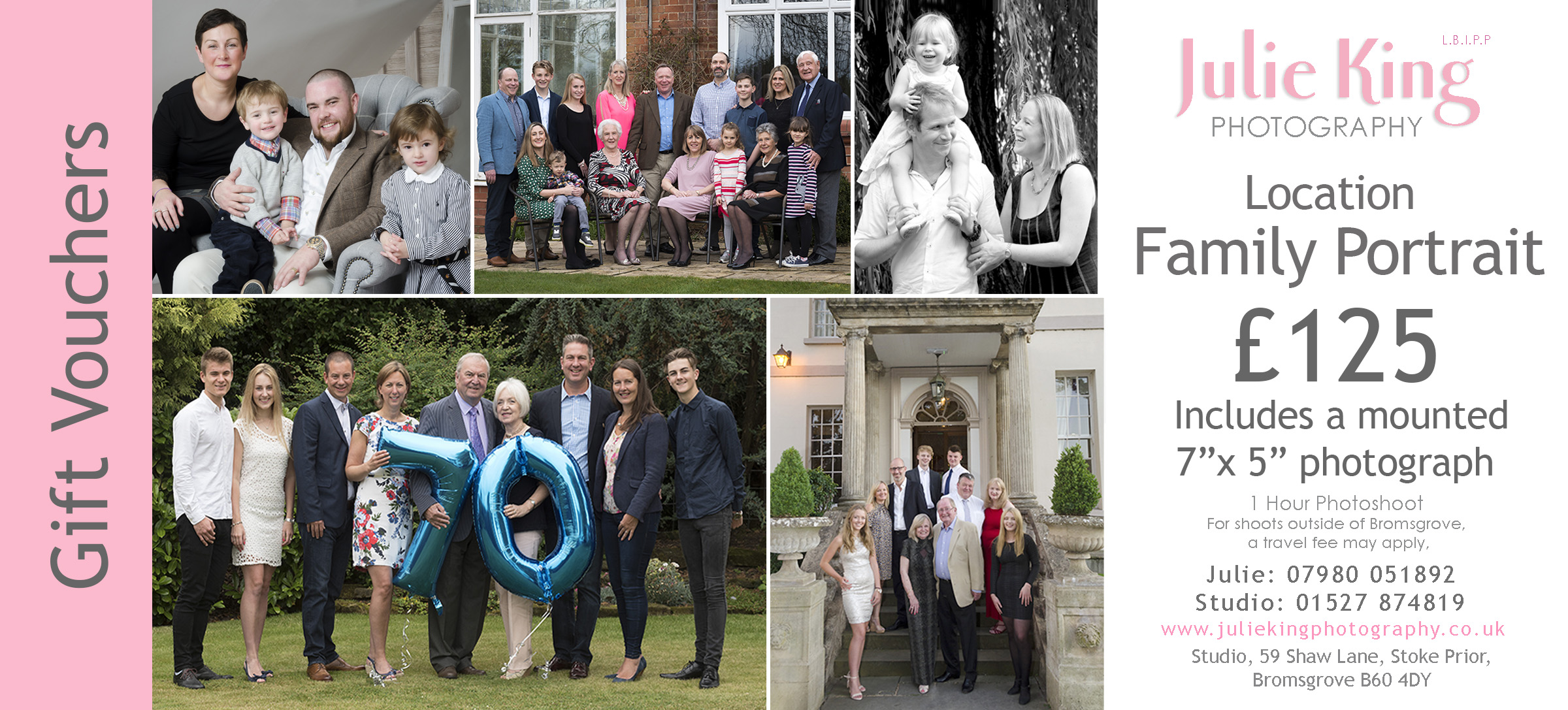 Personalised Gift Vouchers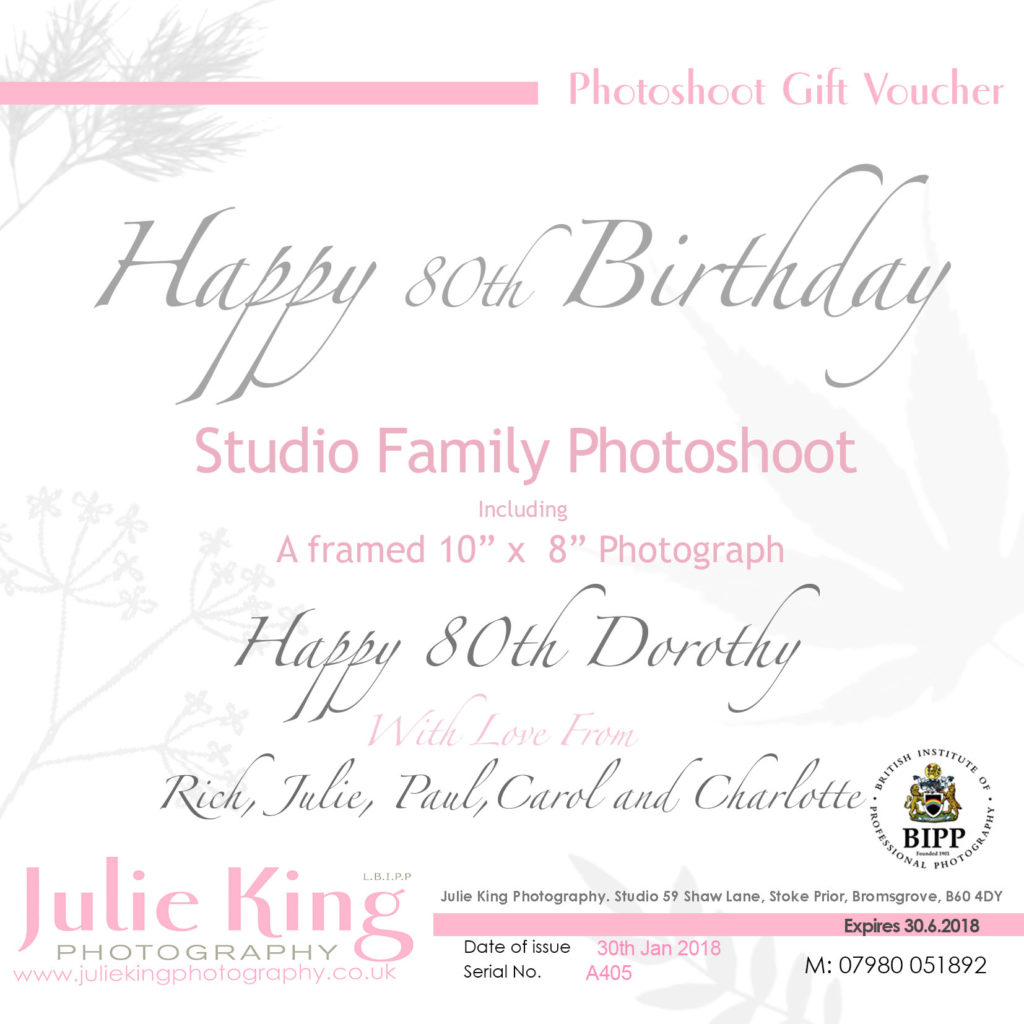 Gift Vouchers for any value are availble and they can be personalised with a personal message.
Pay £100 Voucher
Pay £200 Voucher
Pay £300 Voucher
One-2-One-photography-training
Great gift if you know someone who has a camera that they only know how to use on auto 😀 valid for 6 months.


Your voucher is tailor-made so that it's personal. Included on the Gift Voucher is whom it's from, whom it's for, and a special message if you prefer, I can even remove the value from the gift voucher. All vouchers are valid for 6 months.
The gift voucher can cover the complete range of photography including products and services from Julie King Photography, so can be used towards purchasing photographs, Wall Art, canvas wraps, frames.